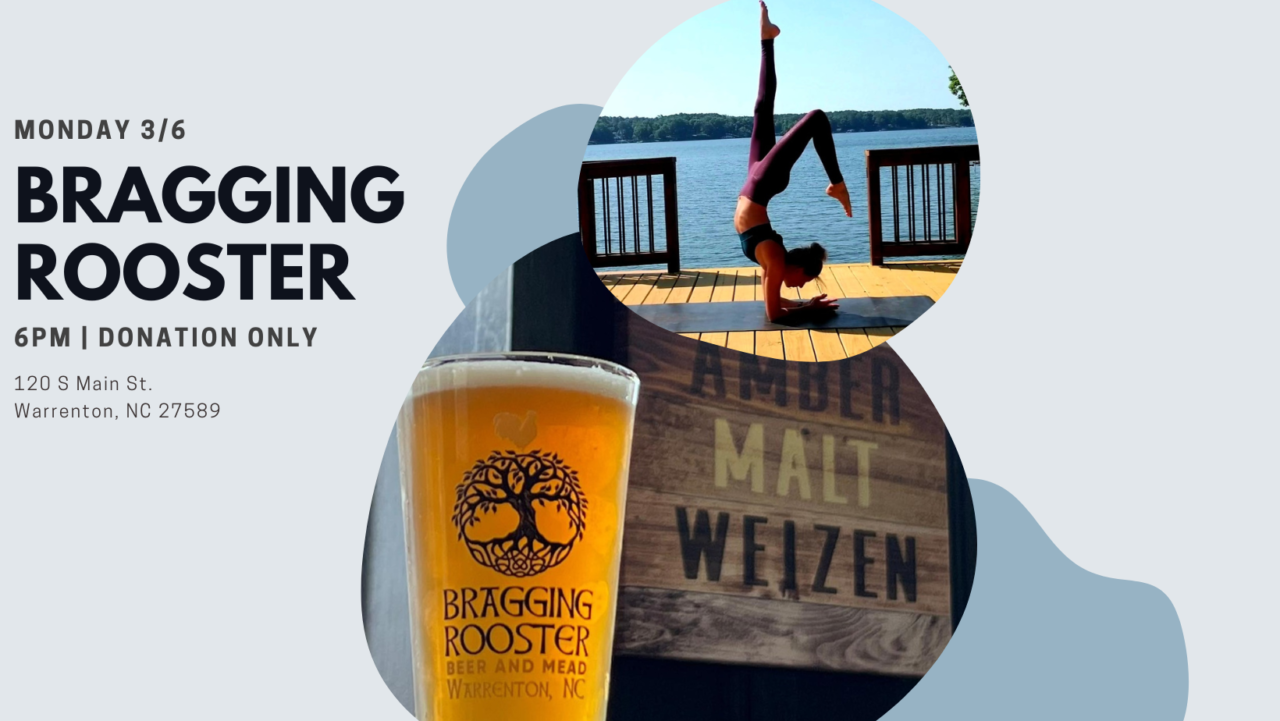 Brewery Yoga
Join Pam Collier, owner of Lake Gaston Yoga, as she guides you through a donation-based 30-minute yoga class on Monday, March 6th at 6 pm at the Bragging Rooster in Warrenton, NC.
This is a fun, beginner-friendly, energetic class linking breath to movement in a dance-like rhythm that will leave you revitalized and relaxed. Mats will be provided, but feel free to bring your own!
Drop-Ins welcome, or signup @ LakeGastonYoga.com.