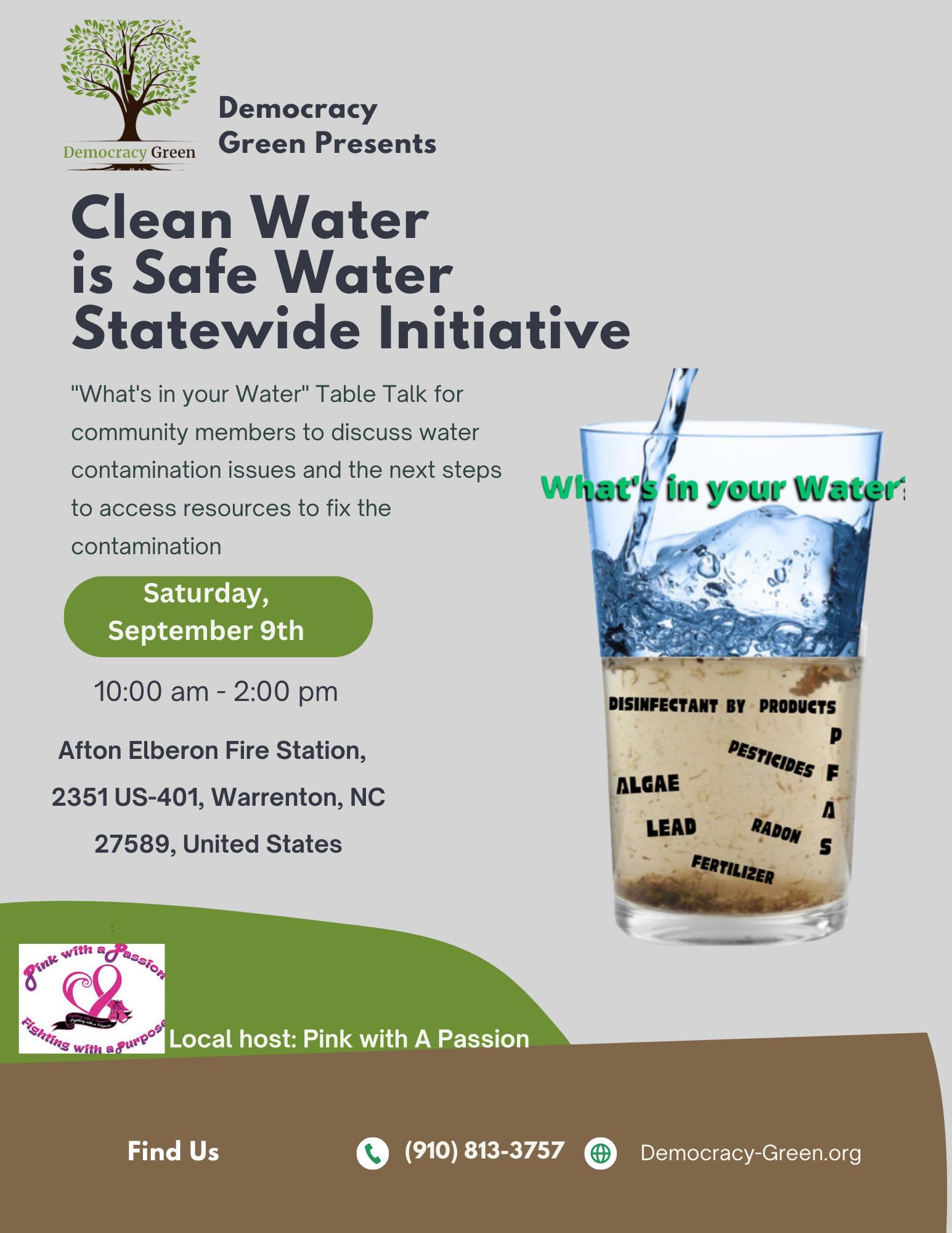 What's in Your Water Workshop
What's in your water? Find out in this free workshop hosted by Pink with a Passion on Saturday, September 9th at the Afton-Elberon Fire Department in Warrenton, NC. Everyone who attends can have their water tested for FREE to ensure the water is safe and does not contain harmful ingredients like lead.
Please RSVP Amena Wilson at (252) 213-5735.