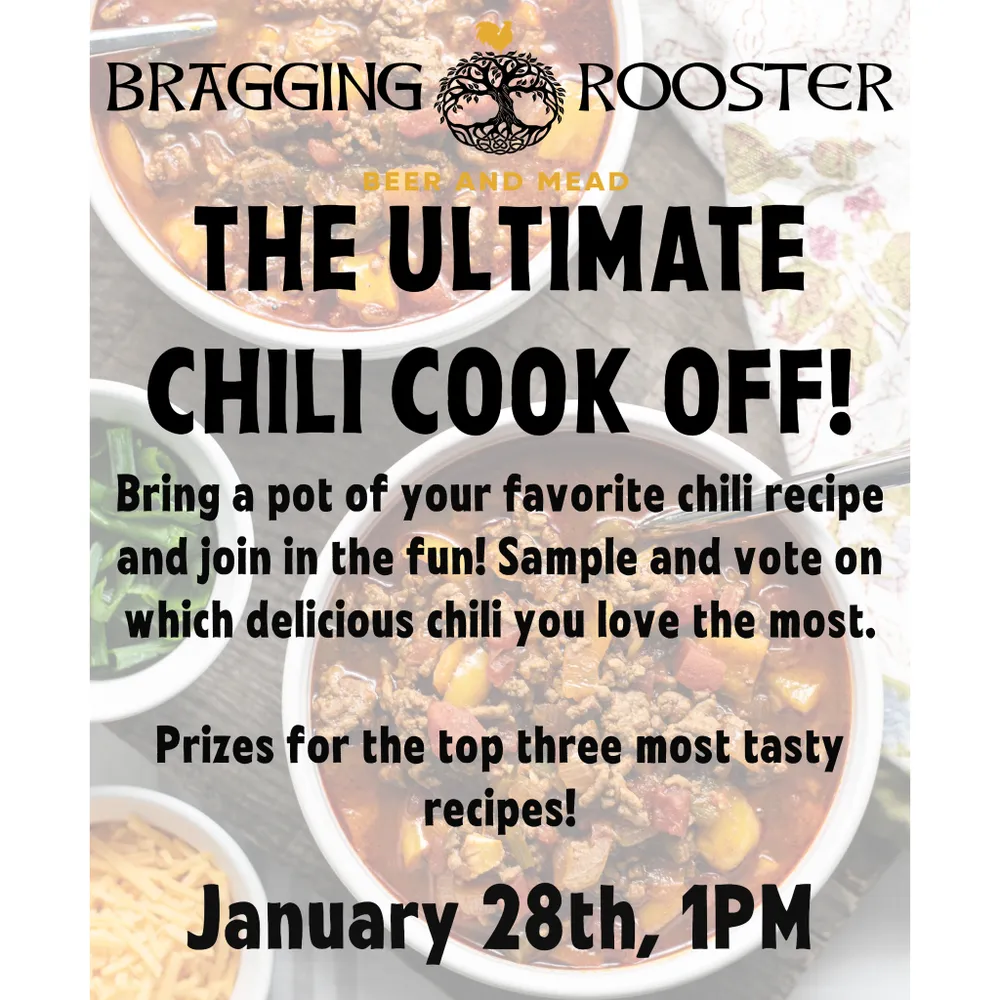 The Ultimate Chili Cookoff
Bragging Rooster Beer & Mead is excited to announce that we are holding the Ultimate Chili Cook Off! Think your recipe has got what it takes to take home the top prize? We are looking for THE BEST CHILI in the old north state!
Bring a pot of your favorite chili recipe and join in on the fun! Competition is open to all who think they have what it takes! Come sample and vote on which delicious chili you love the most!
We are looking for the top three most tasty recipes, and those top three will win prizes for their delicious chili!
This is one tasty event you don't want to miss!