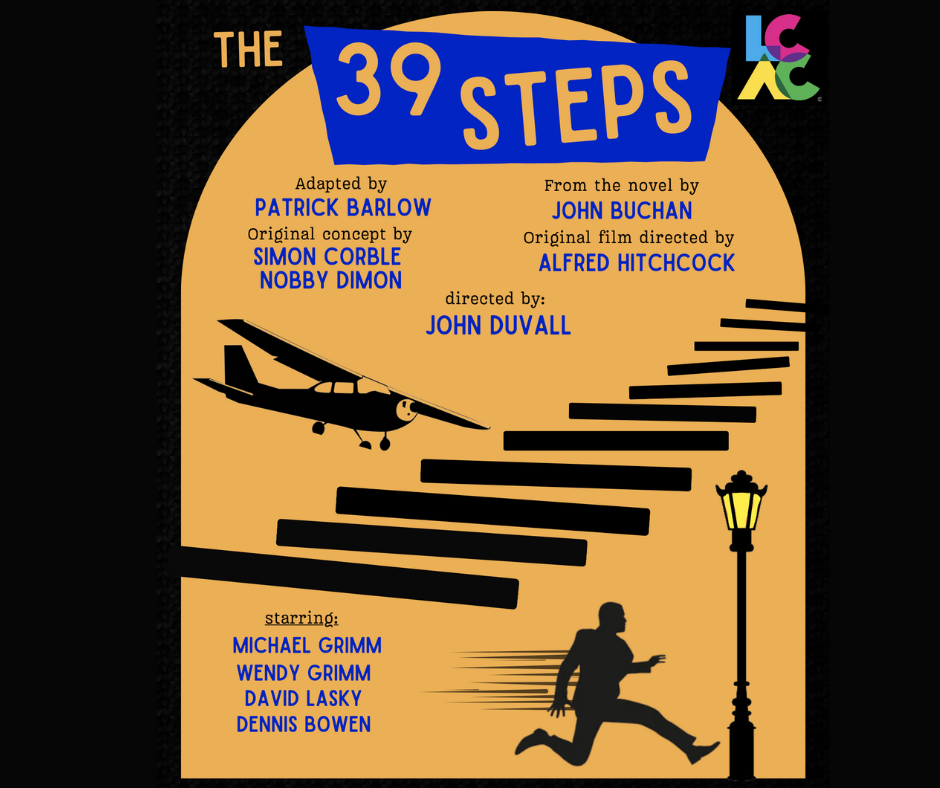 The 39 Steps @ Lakeland
Enjoy a live performance of The 39 Steps at the Lakeland Cultural Arts Center in Littleton, North Carolina.
A man with a boring life meets a woman with a thick accent who says she's a spy. When he takes her home, she is murdered. Soon, a mysterious organization called "The 39 Steps" is hot on the man's trail in a nationwide manhunt that climaxes in a death-defying finale! A fast-paced whodunit that will have you on the edge of your seat!