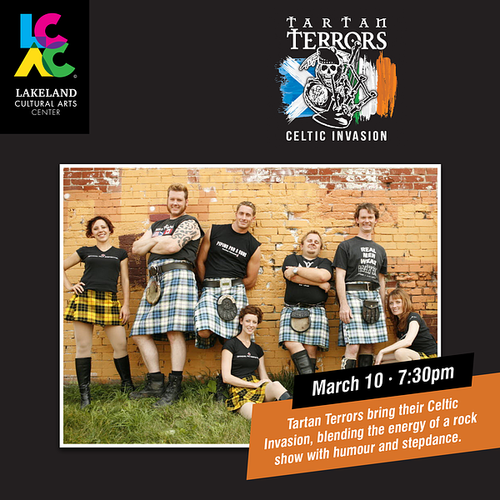 Tartan Terrors Celtic Invasion
Tartan Terrors are their own Celtic Invasion, mixing music energy with traditional folklore, dance, and humor. With an arsenal featuring classic bagpipes and fiddle, driving drum tones, and signature guitar styles, standing-room only audiences understand why Dig This Magazine declares "(The Terrors) one act to keep an eye on!" The Terrors use their sonic blitz to underscore award winning Step and Highland Dancers and internationally recognized comedic performers alike.
The Tartan Terrors have performed on 4 different continents, in some of the most prestigious Festivals, Highland Games and theaters of North America. Join the phenomenon of the Tartan Terrors and see why Celtic Beat Magazine hails them as "the heirs apparent to the [Celtic] mayhem."
More information at https://www.tartanterrors.com.