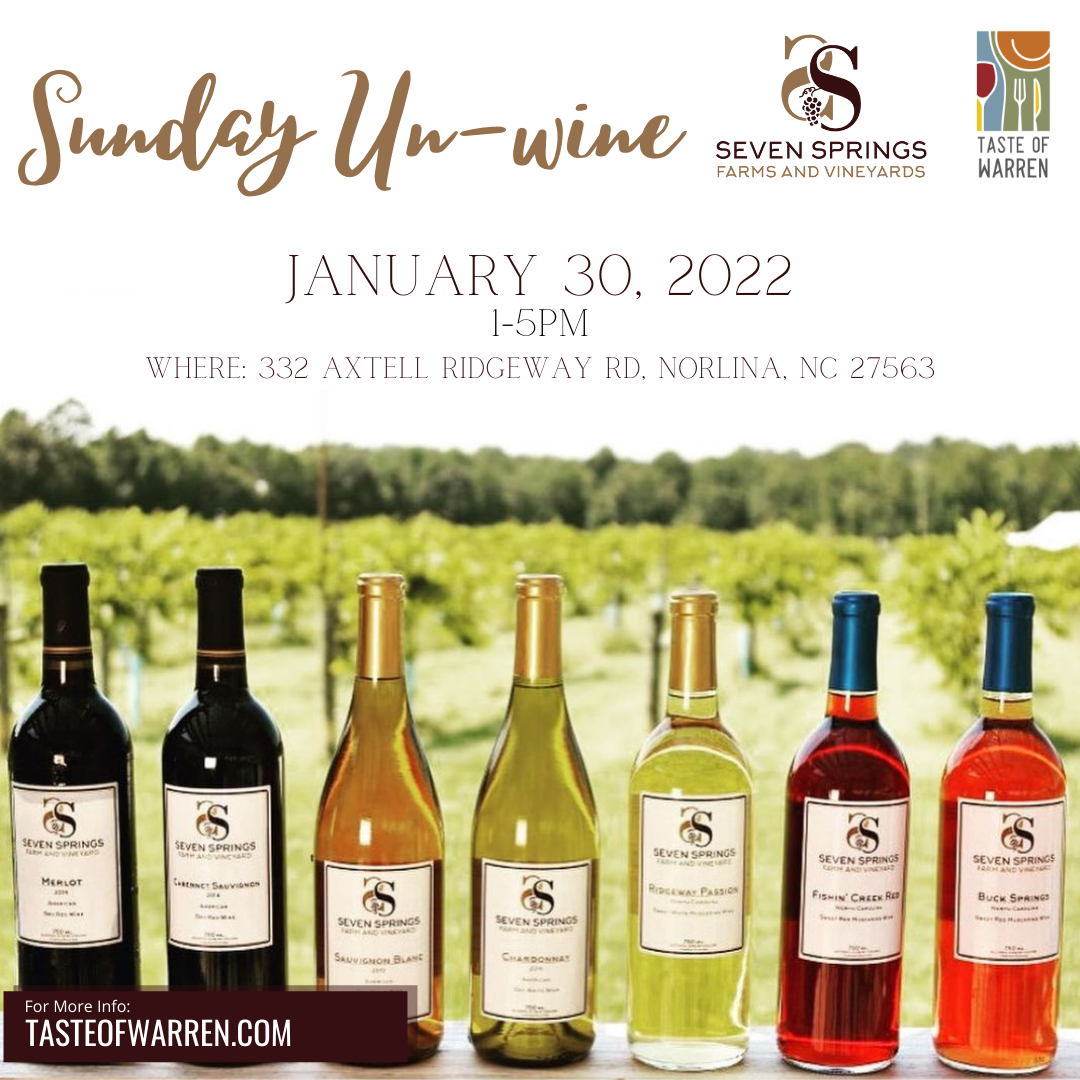 Sunday Un-wine at Seven Springs Vineyard
On January 30, 2022 from 1pm-5pm, for $10, treat your palate to a wine tasting and experience the serene surroundings of Seven Springs Farm and Vineyard nestled in Norlina.
Embark on a self-guided tour of the vineyard or sit back and take in the breathtaking views.
A DJ and food truck will be on the premises.