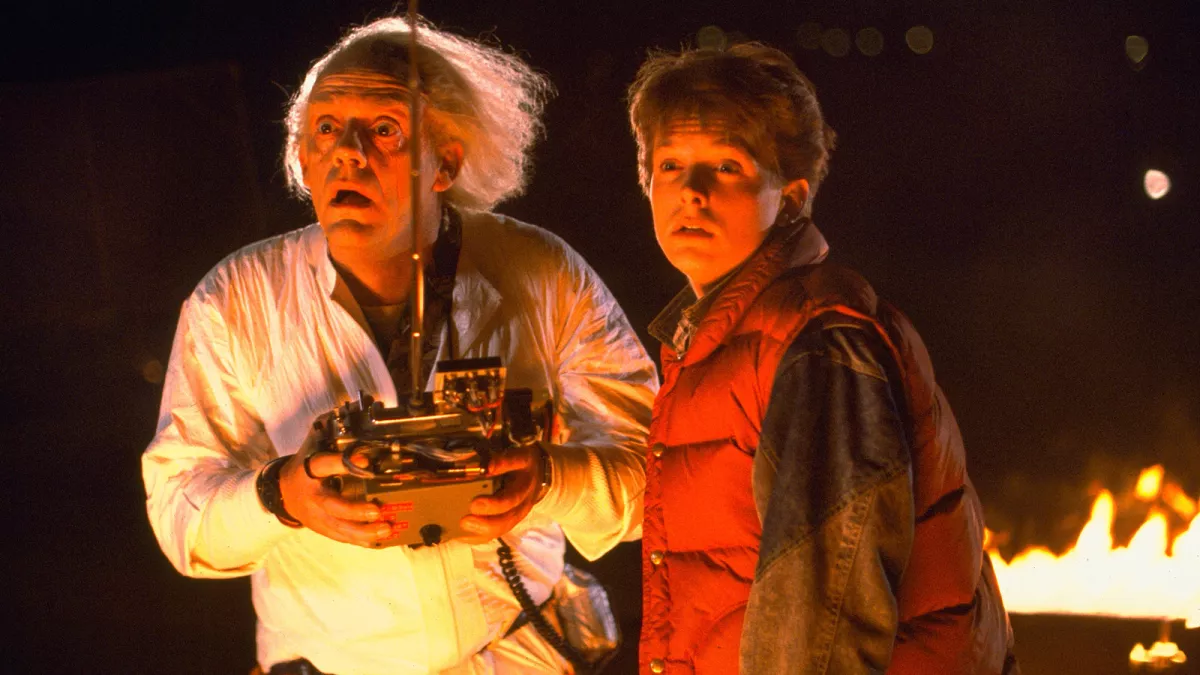 Summer Movie Nights: BACK TO THE FUTURE
Watch BACK TO THE FUTURE on the Warren County Courthouse Square in downtown Warrenton, NC on Saturday, July 8, starting at 8:34pm. Sponsored by the Warrenton Revitalization Committee.
Rated PG – 1 hr, 56 min
Genre: Adventure, Comedy, Sci-Fi
Marty McFly, a 17-year-old high school student, is accidentally sent 30 years into the past in a time-traveling DeLorean invented by his close friend, the maverick scientist Doc Brown.
Photo Credit: Disney