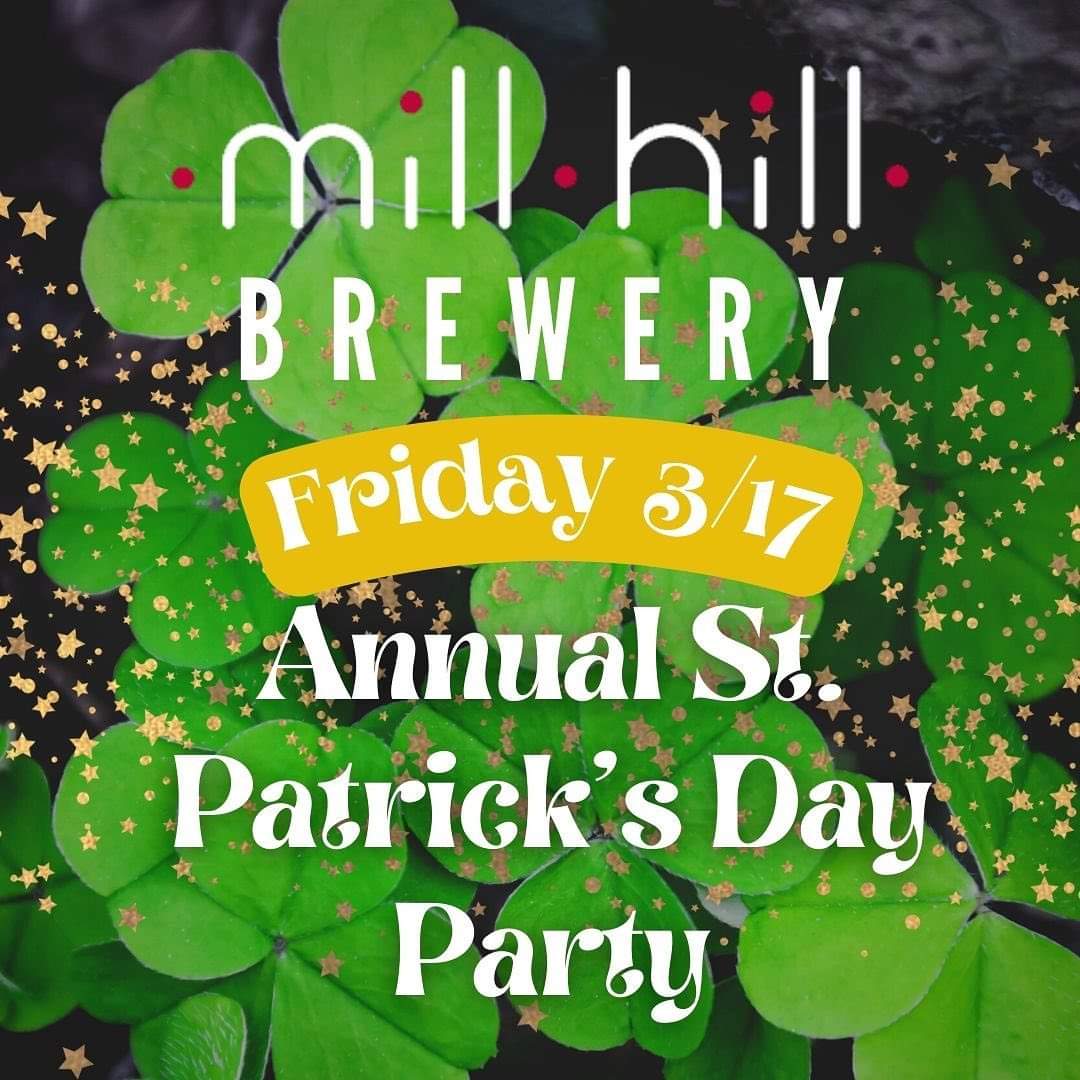 St. Patrick's Day Party @ Mill Hill
Join us this St. Patricks Day for brats, fun, and a pint of gold!!!
We will be serving Mill Hill's Rabbit Bottom Dry Irish Stout on nitro as well as other UK-inspired brews and Guinness on tap!
Open Mic will start at 7 pm and go on into the evening and food will start at 6 until it's gone.
Come celebrate with us!