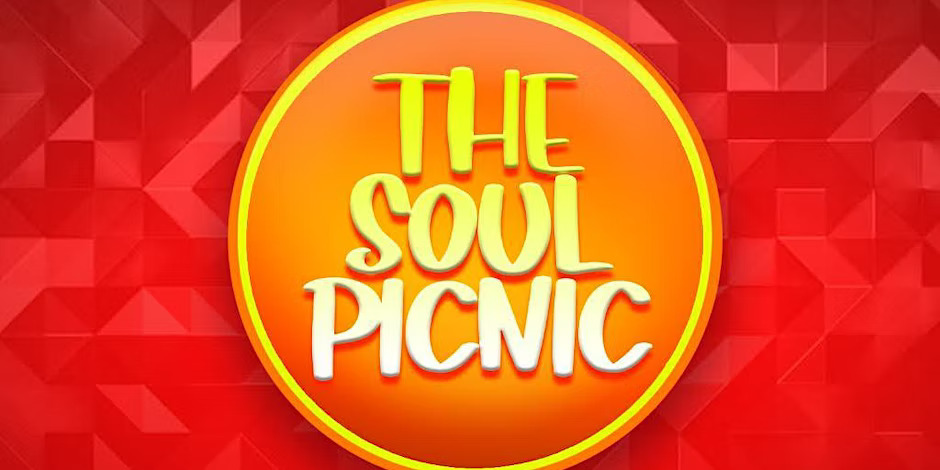 2023 Soul Picnic @ Seven Springs
Dynasty5 presents The Soul Picnic NC 2023. Join us at Seven Springs Farm & Vineyard on June 3, 2023 for North Carolina's #1 Outdoor Day Party.
Gates open at 12:00 pm
Entertainment begins at 3:00 pm
The official lawn party welcomes you with special guest DJs, live music, wine, food trucks, vendors, games and more! Early arrival is encouraged to decorate your VIP table or solidify your general admission space. Food and non-alcoholic beverages are permitted along with soft coolers. No hard coolers will be allowed inside the vineyard. Bring your blankets, tailgating chairs and tents not to exceed 12′ x 12′ in size. A parking fee of $5.00 is included in the price of the ticket.
This event is open to adults age 21 and older. Minors are not allowed.
No pets are allowed.
View our FAQs below for more information.
2023 SOUL PICNIC FAQ's
Soul Picnic NC 2023 aims to continue the memorable experience we all enjoyed in 2022. Below is a list of important information with helpful details to prepare you for the day.
ENTERTAINMENT:
Two stages of entertainment with renowned DJs, live music with a mix of R&B, Hip Hop, Jazz and all around feel good music.
TENT CITY:
The ultimate pop-up, hang out and cool off area area with an HBCU Homecoming vibe. Curated by you! Bring your tailgating chairs and tents, not to exceed 12′ x 12′ in size, to create your own personal Soul Picnic oasis. Tents must be secured with your own weights and posts.
FOOD TRUCKS:
We can't have you come to a cookout and not have food! Some of your favorite food vendors are back and we are adding more! We are working to provide an array of food options to satisfy almost all dietary desires. Be prepared to enjoy some of the tastiest food NC and surrounding areas have to offer.
THE HOOKUP:
Bring your own special picnic. Prepared food and non-alcoholic beverages are allowed in your picnic basket or soft coolers. Hard coolers will not be allowed inside the vineyard. No outside alcoholic beverages are allowed. All baskets are subject to search to ensure we adhere to this rule. Seven Springs Farm & Vineyard will have an array of wine options available for purchase.
THE TASTING ROOM:
Cool off indoors and taste some of the finest wines created by Seven Springs Farm & Vineyard. This family owned farm and vineyard hosts our event for the second year in a row. Stop in to meet the family that makes you feel like one of their own.
THE LAWN:
Didn't reserve a VIP reserved section or table? No worries! You can lay out your blankets or bring your lawn chairs to enjoy the open vineyard lawn space. You can also bring your tailgating tent and chairs for tent city!
VIP TABLES:
All VIP seating qualifies to enter our 'Decorate Your Table' contest for a chance to win prizes. VIP seating options are available in both covered and uncovered. These premium seatings are limited to the chairs provided in your reservation. No tailgating chairs will be allowed in the VIP seating area. If you reserve an uncovered seating, you will not be permitted to put any additional covering. We want to ensure the views remain open to allow everyone to enjoy their premium experience.
VENDORS:
Visit our vendor partners to support local businesses with quality products and services. From the hottest graphic tees, to cigars, to health & beauty care; we've got you covered! Some of last year's favorites along with new vendor partners will be there and ready to serve you!
Vendor opportunities: Stay tuned, vendor opportunity information forthcoming
TICKET PICK-UP:
All tickets will be available via Will Call. A confirmation email will be sent after each ticket purchase. We urge early will-call pickup to expedite your entry into the Soul Picnic.
PARKING:
Gates open at 12:00 pm. A parking fee of $5.00 is included in each ticket price. There is adequate parking available on-site for all ticket holders. Early arrival is encouraged.
MORE TO COME:
Follow our Instagram page @soulpicnicnc to stay up to date on all Soul Picnic NC 2023 announcements. Find information on our entertainment, vendors, and preparation details for the event.
For additional questions, please email soulpicnicnc@gmail.com or text/call 984-389-7980.
Thank you for supporting black owned businesses.