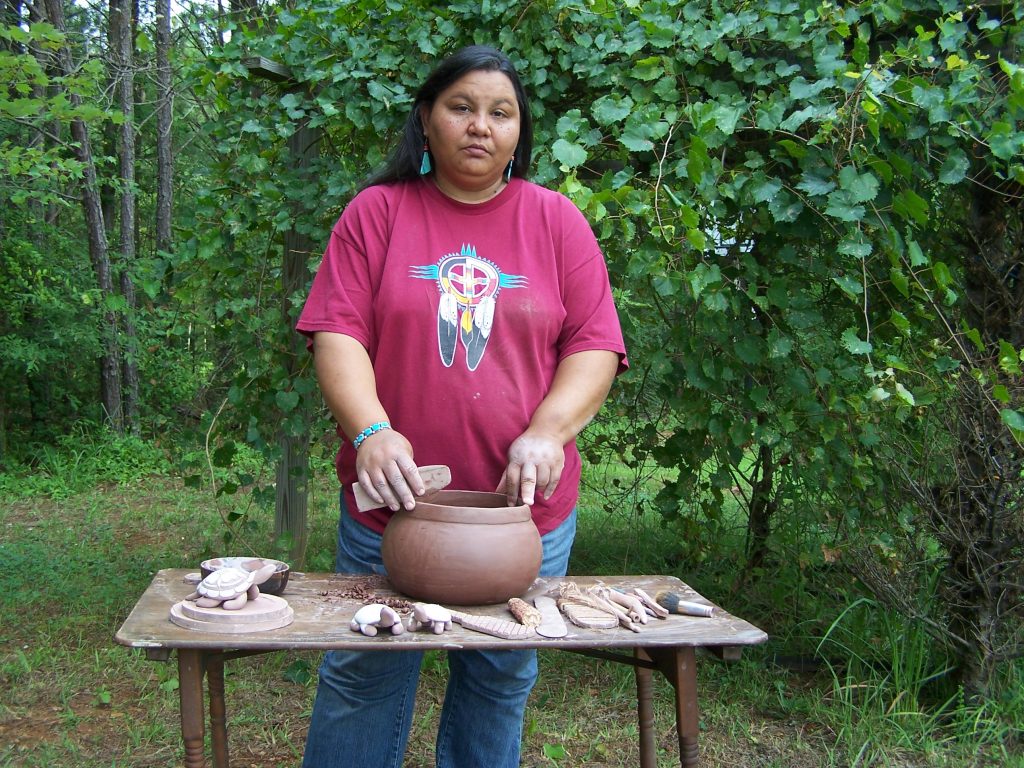 Senora Lynch: Discussion
Renowned artist and member of the Haliwa-Saponi tribe Senora Lynch will be at the Warren County Memorial Library to discuss Native American crafting techniques and her own arts.
ABOUT SENORA LYNCH
Senora Lynch is a Warren County-based artist whose pottery can be found in the collections of the Smithsonian of the American Indian in Washington, DC; the Museum of History in Raleigh, NC; The Gregg Museum of Art and Design in Raleigh, NC; and The McKissick Museum in Columbia, SC. She is a multi-faceted artist who also does beadwork, leatherwork, basketry, storytelling, and more. She also won the NC Folk Heritage Award in 2007.