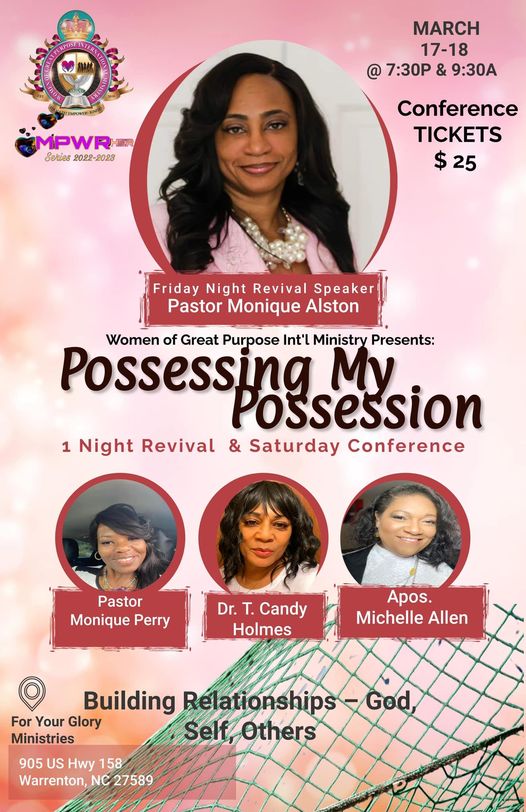 Possessing My Possession Revival & Conference
Join Women of Great Purpose International Ministry for Possessing My Possession, a one-night revival, and Saturday conference.
Get intuned with workshop classes led by powerful Workshop instructors. Lunch will be served.
Free gifts & Vendor spaces are available!!
Workshop Classes:
1. Possessing "My Story" and understanding how to put your Testimony in Book form.
2. Possessing "My Vision" Moving from writing the vision to manifesting the vision.
3. Possessing My Power, Authority & Identity
4. Defeating Land "Minds" to your Destiny!