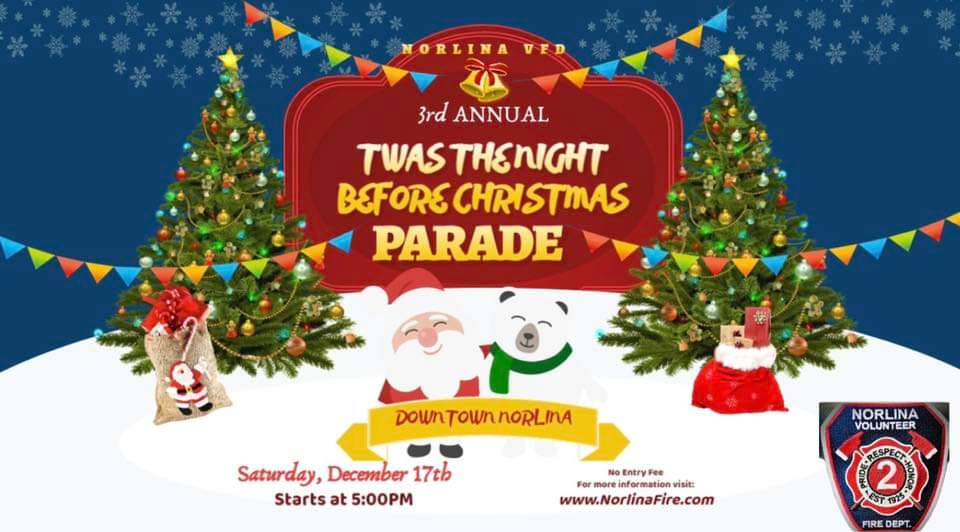 Norlina Christmas Parade
The 2022 Norlina Christmas Parade will be held on Saturday, December 17th, 2022, starting at 5:00pm.
All Rules and Guidelines for the Parade are in the Document to the left under Norlina Christmas Entry Form. There is No Fee for Parade Entries.
Forms are currently not available but once available they can be picked up and dropped off at Aycock Auto Service on US-1 Behind Town Hall or at Norlina Town Hall located at 139 Hyco St in Norlina. Please stay tuned!
Thank You all for your constant support! We couldn't do this without it! And We look forward to seeing and celebrating with you this holiday season!
Norlina Fire Department
Let's End the year with a BANG! "Good Bang"