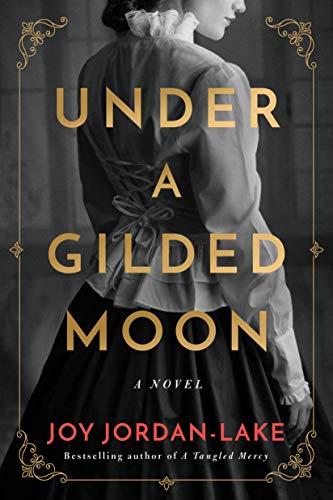 NC Reads: "Under a Gilded Moon" by Joy Jordan-Lake (Virtual Discussion)
MAY'S BOOK: Under a Gilded Moon by Joy Jordan-Lake
Historical Fiction. Kerry MacGregor's future is derailed when, after two years in college in New York City, family obligations call her home to the beautiful Appalachians. As Kerry finds herself caught in a war between wealth and poverty, innocence and corruption, she must navigate not only her own pride and desperation to survive but also the temptations of fortune and the men who control it.
Join NC Humanities for an interactive panel discussion examining themes from the North Carolina Reads selection Under a Gilded Moon. This panel will explore themes of wealth, poverty, corruption, and family obligations during the Gilded Age. This event features author Joy Jordan‐Lake and Dr. Jennifer Le Zotte in a conversation moderated by NC Humanities Board Trustee Mike Wakeford.
To register for this event, click here: "Under a Gilded Moon" by Joy Jordan-Lake (Virtual Discussion).
For more information about the North Carolina Reads series, visit their official website at https://nchumanities.org/program/north-carolina-reads.