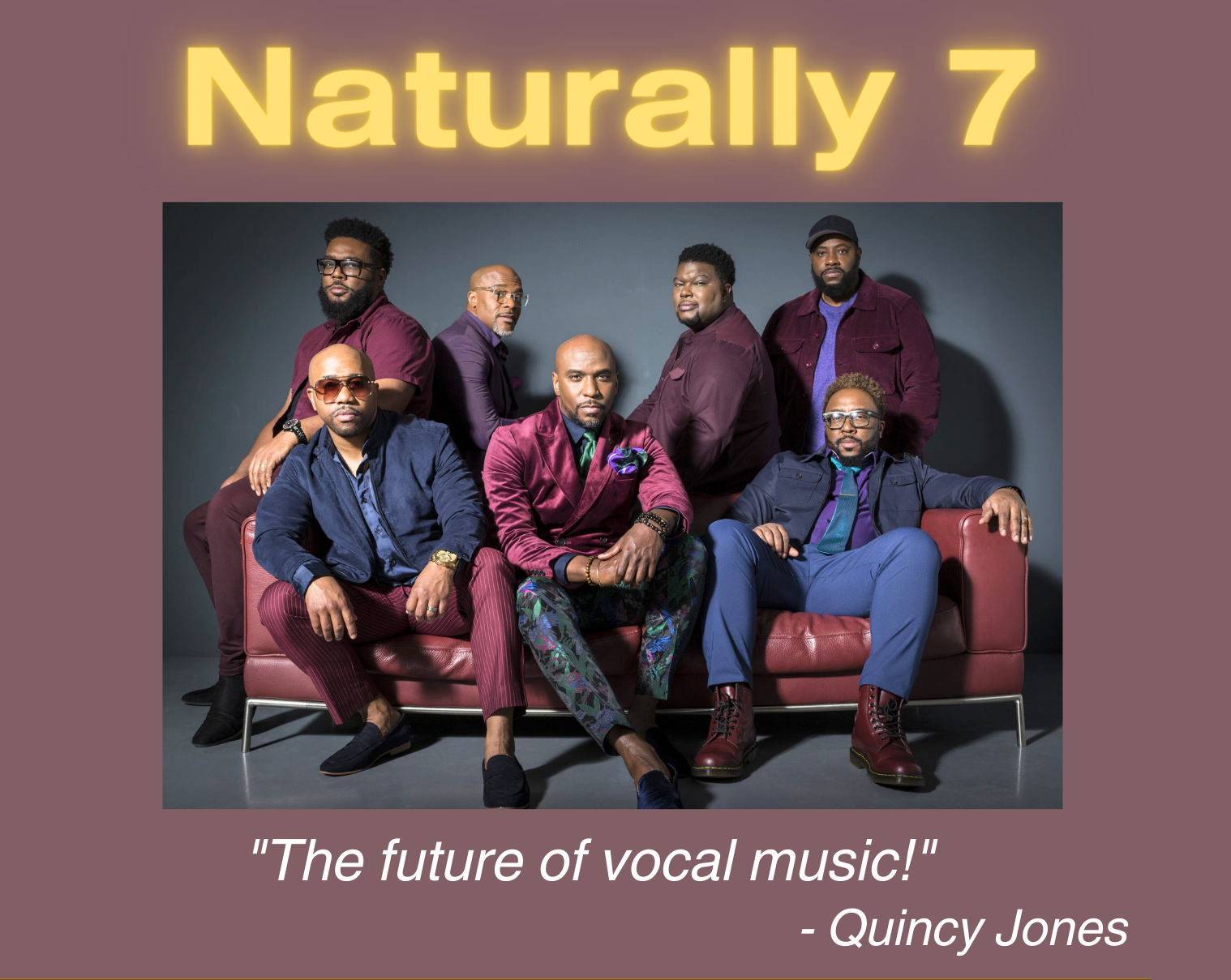 Naturally 7 @ Lakeland
Naturally 7 will perform LIVE at the Lakeland Cultural Arts Center on Friday, September 8th.
Naturally 7 is a dynamic vocal play group that has appeared on The Late Late Show with Craig Ferguson, performing "Stardust" with Michael Bublé, The Kennedy Center, and have toured internationally. To call Naturally 7 an a cappella group would be an understatement, for they perform songs with trumpets, electric guitars, bass cello, harmonica, a full drum kit, and more – using only their voices. With their phenomenal talent, and a live show that many consider to be one of the best in the world, this troop of seven regularly delivers a jaw-dropping vocal symposium striking like an optical illusion, only oral.