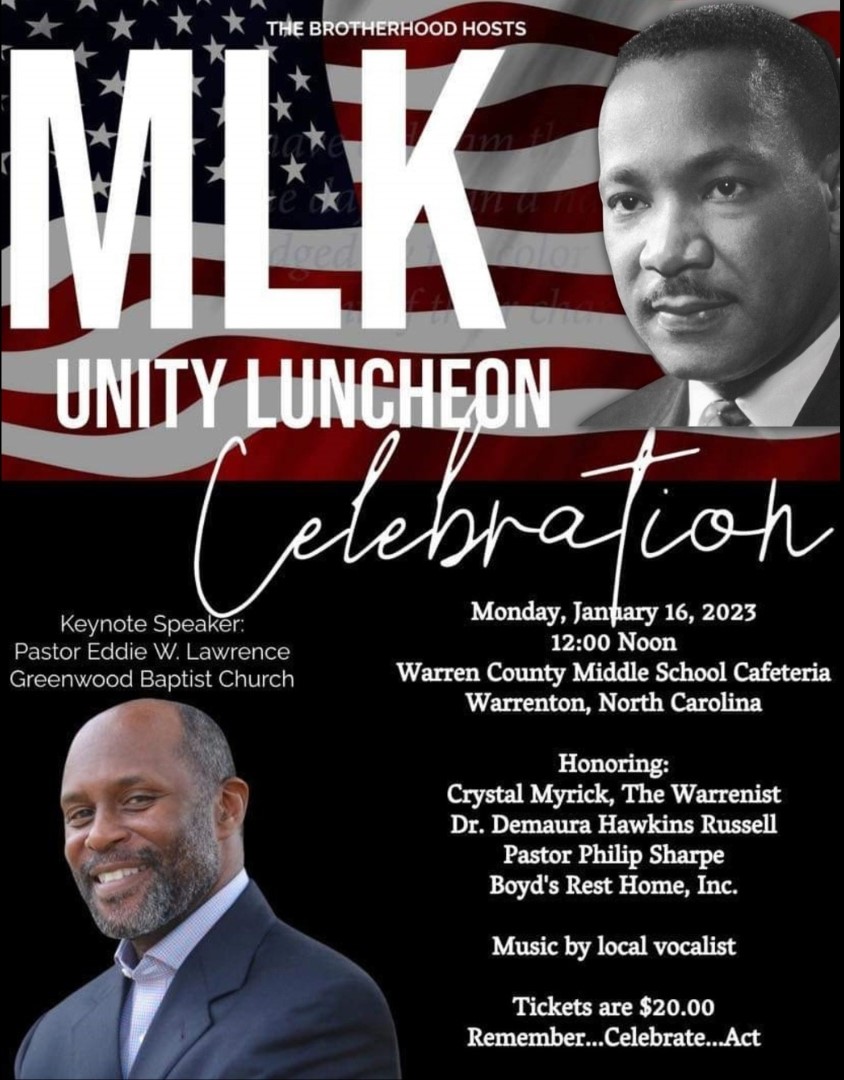 MLK Unity Luncheon
Come out to celebrate the life and legacy of Rev. Dr. Martin Luther King, Jr., and fellowship with the community for the MLK Unity Luncheon hosted by The Brotherhood on Monday, January 16th at the Warren County Middle School in Warrenton, NC.
The Keynote Speaker is Pastor Eddie W. Lawrence of Greenwood Baptist Church in Warrenton, NC.
Honorees to be recognized during the event will be Crystal Myrick of The Warrenist, Dr. DeMaura Hawkins Russell of H.O.P.E. Regional Medical, Pastor Philip Sharpe, and Boyd's Rest Home.
To purchase tickets, contact Larry Jones, Jr. at (252) 382-4180 or via DM on Facebook or contact R.H. Greene Funeral Home at (252) 257-2345.