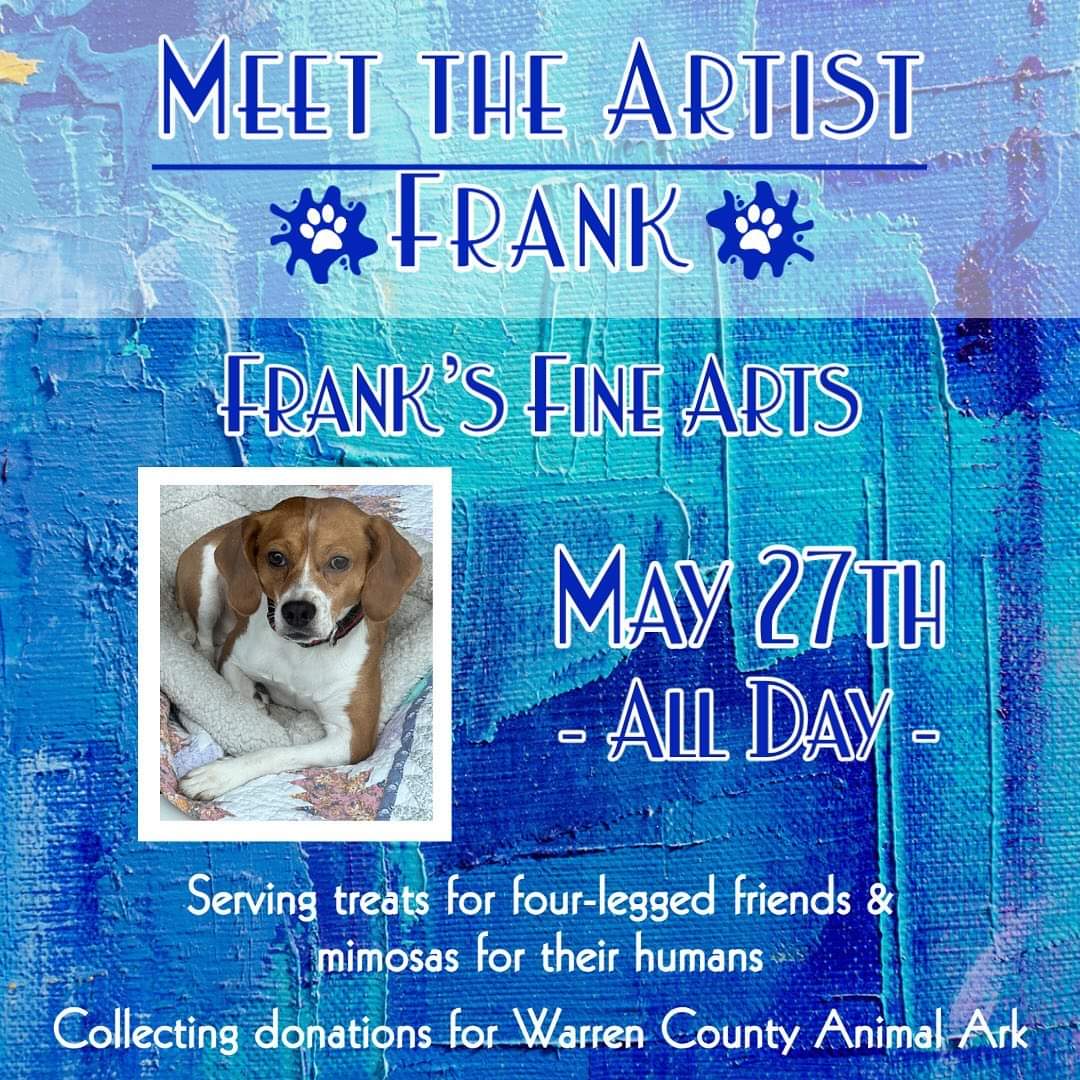 Meet the Artist: Frank of Frank's Fine Arts
Frank's Fine Arts are excited to announce our newest artist, Frank!
Join them for his launch party May 27th and grab a treat to take home to your four legged friend!
All proceeds from Frank's paintings will be donated to Warren County Animal Ark
They will be collecting donations during his reception of food/supplies/cash so help out this fantastic local animal shelter!
Stay tuned for more updates!