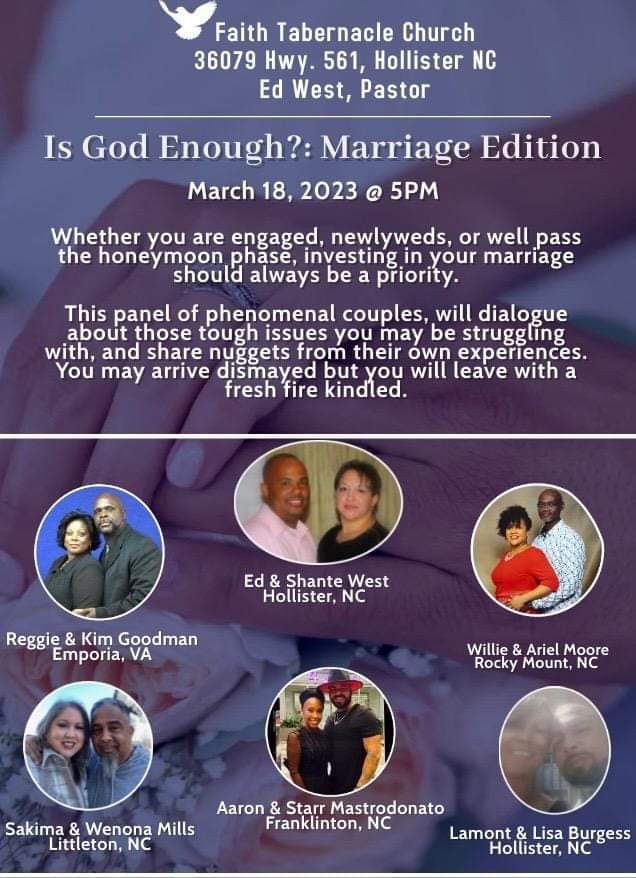 Is God Enough? Marriage Edition
Whether you are engaged, newlyweds, or will pass the honeymoon phase, investing in your marriage should always be a priority.
This panel of phenomenal couples, will dialogue about those tough issues you may be struggling with, and share nuggets from their own experiences.
You may arrive dismayed but you will leave with a fresh fire kindled.
PANELISTS
Ed & Shante West, Hollister, NC
Reggie & Kim Goodman, Emporia, VA
Willie & Ariel Moore, Rocky Mount, NC
Sakima & Wenona Mills, Littleton, NC
Aaron & Starr Mastrodonato, Franklinton, NC
Lamont & Lisa Burgess, Hollister, NC