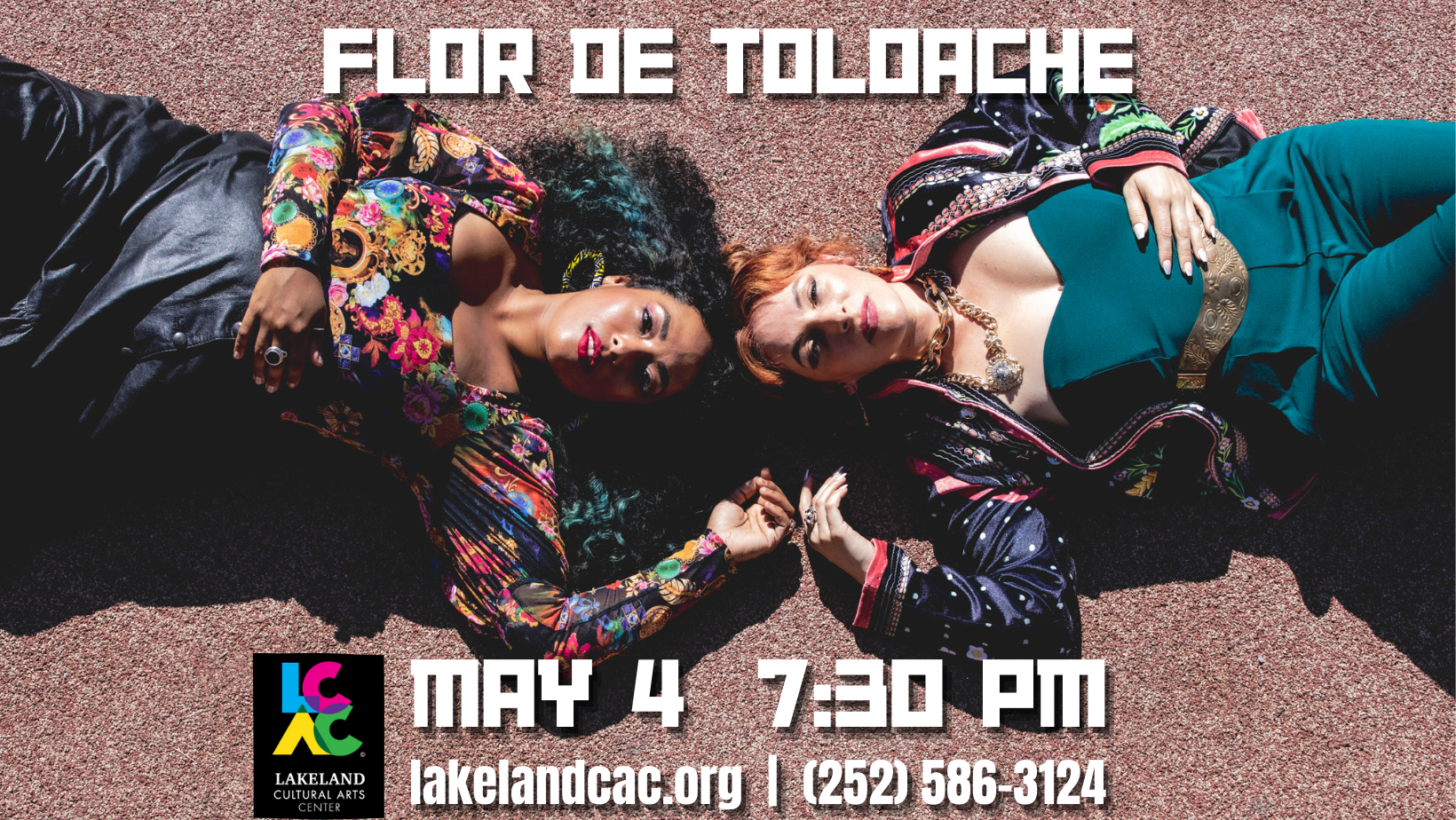 Flor de Toloache
Latin GRAMMY Winners Flor de Toloache make New York City history as its' First and Only All­-Women Mariachi Group.
Founded in 2008, Flor de Toloache is lead by singers Mireya I. Ramos (founder) & Shae Fiol (founding member). Reminiscent of the early days of mariachi, the group started as a trio, Harp, Violin, and Vihuela. Today, Flor De Toloache's members hail from diverse cultural backgrounds such as Mexico, Puerto Rico, Dominican Republic, Cuba, Australia, Colombia, Germany, Italy, and the United States. This defines their unique flavor and sound.
The result of this cultural bouquet is an edgy, versatile, and fresh take on traditional Mexican music. They coalesce like a band of sisters, with a grace and vibrant beauty that casts a spell over their audiences, unlike the legendary Toloache flower still being used in Mexico as a love potion. While working to preserve centuries-old traditions of Mariachi, their melange of the traditional and the modern pushes the boundaries of the genre and brings Mariachi music to new audiences.
Over the course of the last few years, Flor de Toloache's performances have illuminated world-renowned stages in Europe and India. In November 2015, the group embarked on an extensive European and U.S. tour as the opening act of Black Keys' singer Dan Auerbach's new band, The Arcs. After performances to sold-out audiences in the UK, Germany, Holland, Italy, and France, they continued to captivate crowds in the U.S. at legendary venues such as First Avenue in Minneapolis, The Vic in Chicago, Terminal 5 in New York, DC 930 Club and Nashville's Ryman Theater (The Grand Ole Opry). A spring 2016 West Coast Tour performing as part of / and opening for The Arcs, including dates such as the Coachella Festival also took place.
Flor De Toloache's critically acclaimed self-titled debut album received a Latin Grammy nomination for "Best Ranchero/Mariachi Album" in 2015. Sharing the podium with legends Pedro Fernández and Aida Cuevas was an embrace from the Latin Music Community.
Rolling Stone, Billboard Magazine, The New Yorker, GQ Magazine, The New York Times praised the group's live performances. Following a highly praised NPR's "Tiny Desk Concert", their collaboration with rock supergroup The Arcs landed them on the Late Show with Stephen Colbert, and BBC 2's Later with Jools Holland.
FLOR DE TOLOACHE'S NPR'S TINY DESK CONCERT