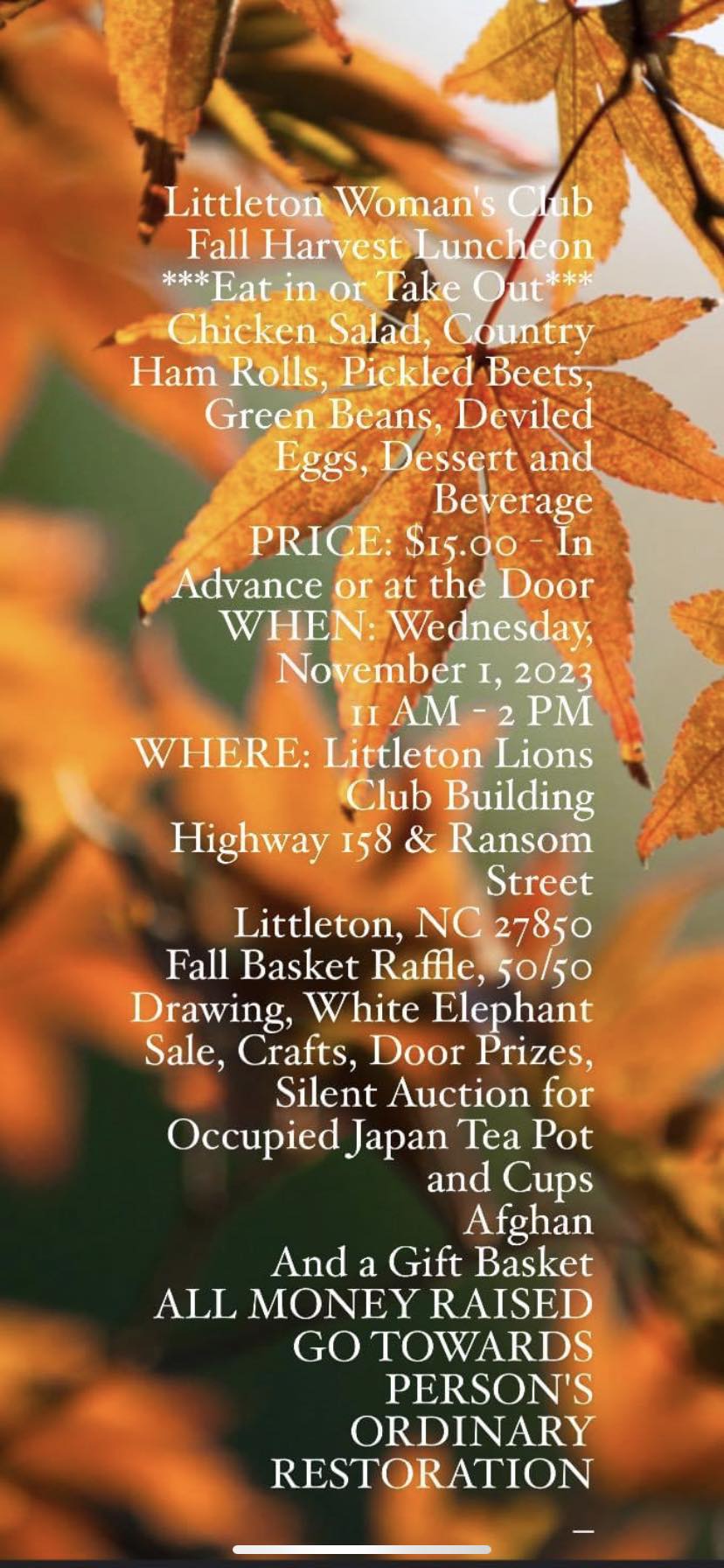 Fall Harvest Luncheon
Join the Littleton Woman's Club on Wednesday, November 1st from 11am-2 pm for their Fall Harvest Luncheon!
Tickets available at the door at the Littleton Lions Club Building for $15 (until sold out).
All proceeds benefit Persons Ordinary. They appreciate your participation in the Littleton Woman's Club ongoing effort for restoration of this historic site.