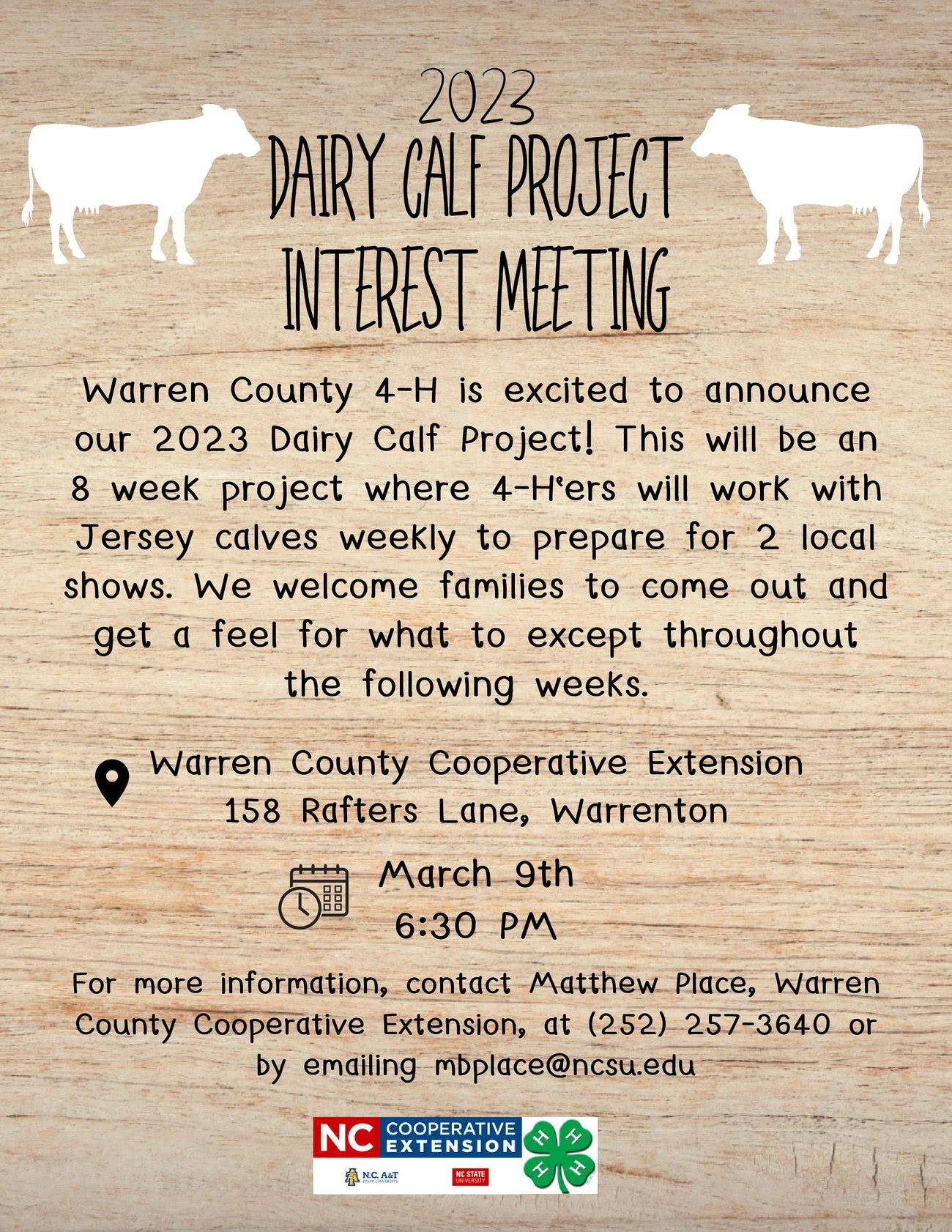 Dairy Club Interest Meeting
Warren County 4-H is excited to announce our 2023 Dairy Calf Project!
This will be an 8-week project where 4-H'ers will work with Jersey's calves weekly to prepare for 2 local shows. We welcome families to come out and get a feel for what to expect throughout the following weeks.
For more information, contact Matthew Place, Warren County Cooperative Extension, at (252) 257-3640 or by emailing mbplace@ncsu.edu.