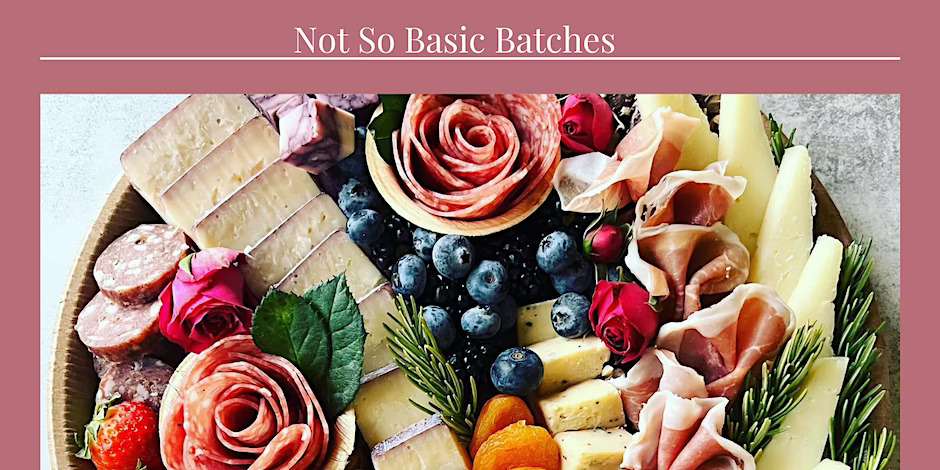 Charcuterie Board Workshop
Learn tips and tricks to make your charcuterie board envy worthy!
If you're ready to shock your friends and family with new cheeseboard skills, or have an IG feed people are drooling over, these classes are for you!
We'll cover how to choose your ingredients, how to fold salami (you heard us, there IS a correct way!) with a side of tasting ingredients that are "new to you", as you style a small cheese board with one of our amazing cheeseheads from Not So Basic Batches.