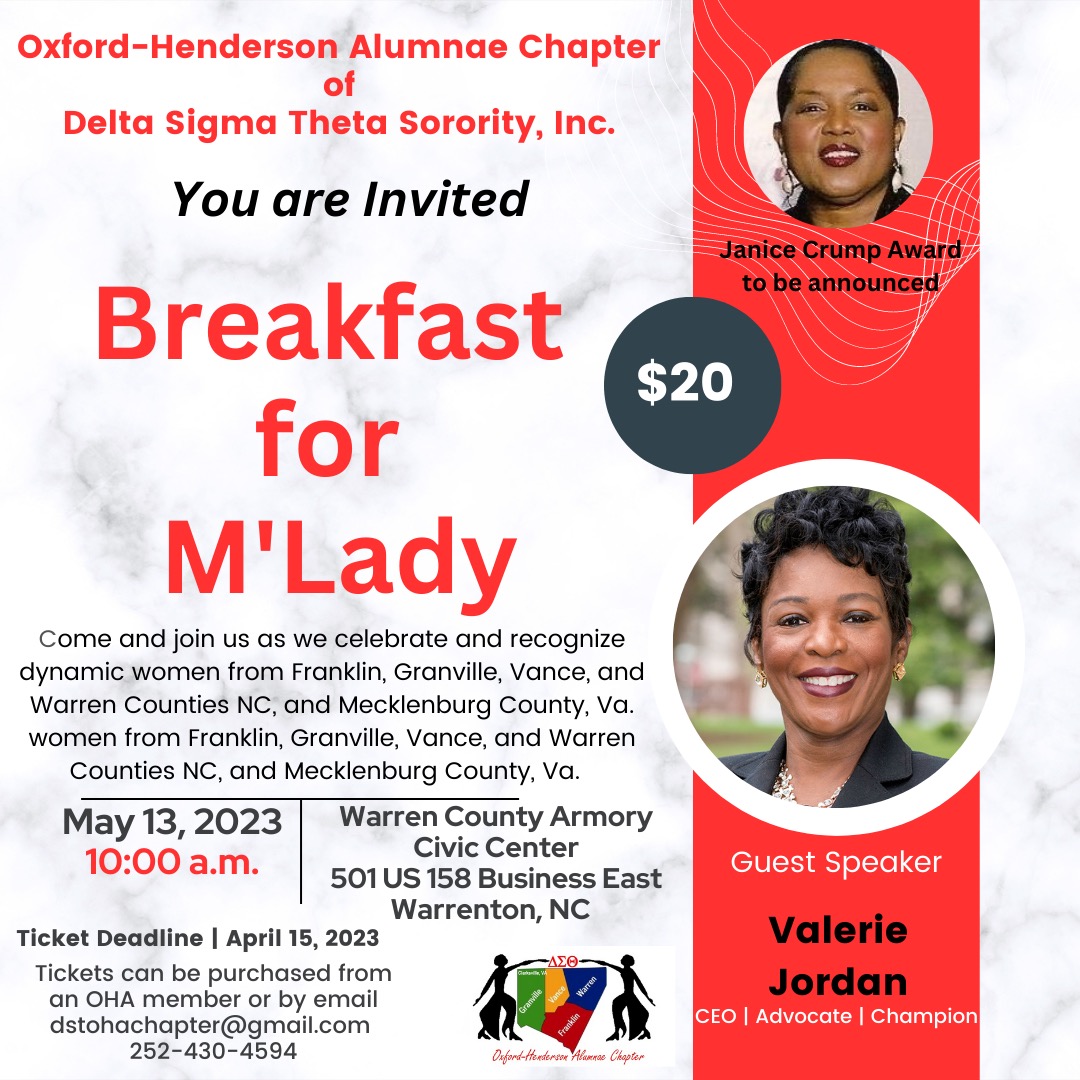 Breakfast for M'Lady
Oxford-Henderson Alumnae Chapter of Delta Sigma Theta Sorority, Inc. invites you to Breakfast for M'Lady on Saturday, May 13, 2023.
Come and join us as we celebrate and recognize dynamic women from Franklin, Granville, Vance, and Warren Counties, NC and Mecklenburg County, VA.
The guest speaker will be Valerie Jordan, CEO, Advocate, and Community Champion.
For the Breakfast for M'Lady event, tickets are $20 and can be purchased from an OHA member or by email dstohachapter@gmail.com or (252) 430-4594.