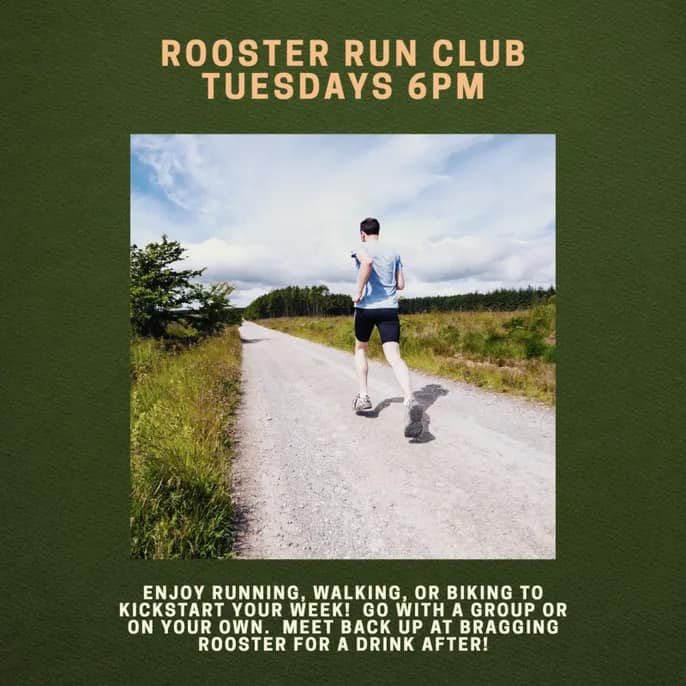 Rooster Run Club
The Rooster Run Club provides a great opportunity to meet like-minded people to enjoy a fun activity. Feel free to run, bike, walk or just get out and enjoy the scenic downtown areas of Warrenton!
Club meets @ 6 at the brewery and afterwards meets back at the brewery for a pint!
You set your own pace and go as little or as much as you want 🏃 Feel free to go along with a group, or individually.
Click the link here to find a great route for your run!: https://onthegomap.com/s/reitfe3j