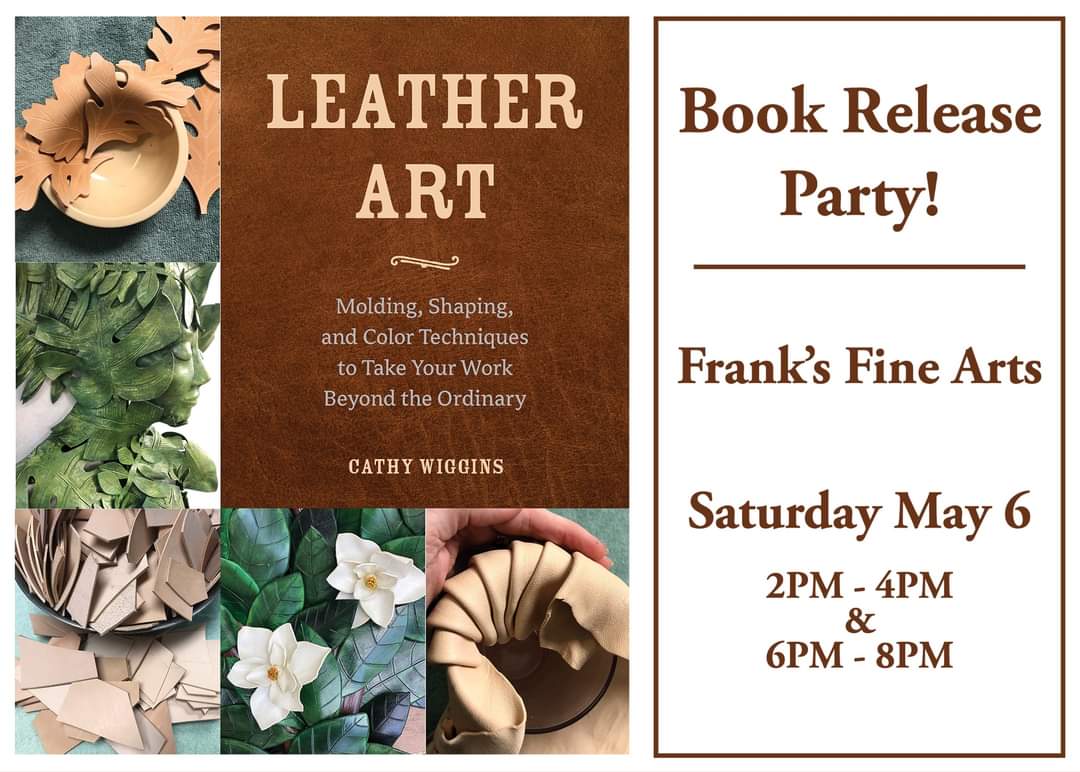 BOOK RELEASE: 'Leather Art' by Cathy Wiggins
Frank's Fine Arts are celebrating the release of Cathy Wiggins' third book 'Leather Art' with a book signing and gallery talk on May 6th from 2:00-4:00 and 6:00-8:00. Come learn how Cathy creates with leather and get your own signed copy of her book.
Come have a glass of sparkling wine and toast Cathy's success!