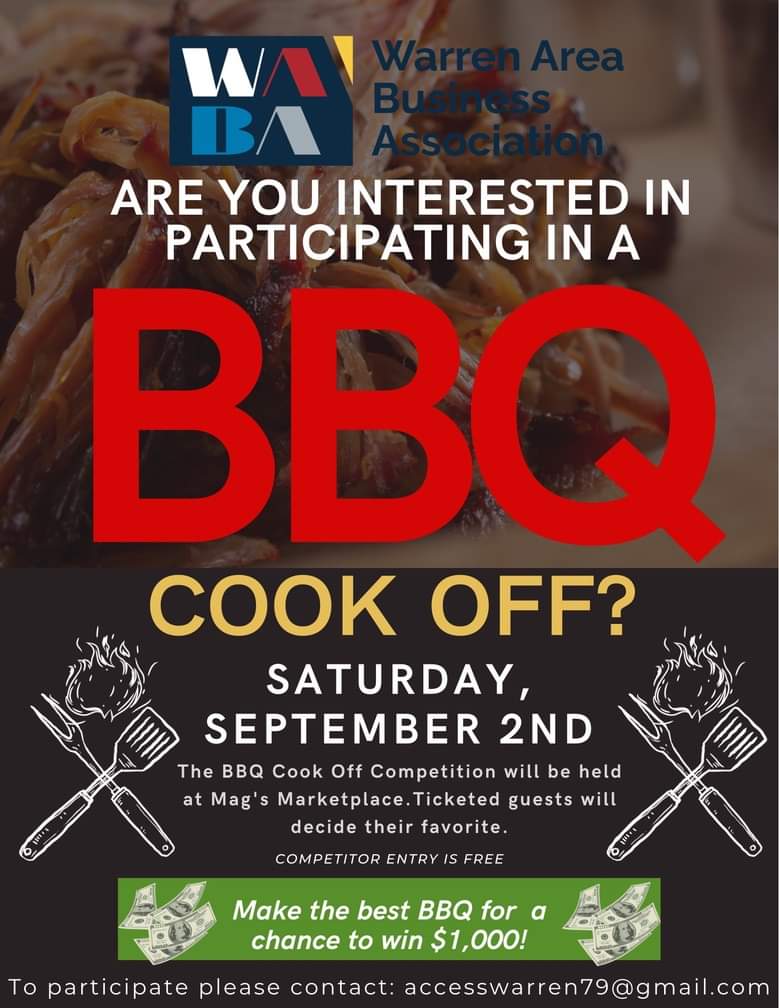 BBQ Cook Off
Calling all barbecue artists and experts! We're gearing up for our 1st ever Labor Day Community Cookout and we need YOU.
We're taking up to 10 total participants for a chance to win up to $1,000 dollars. Community tasters will make the choice, but it's your skills that will make the decisions!
For additional information and an application form please reach out to: accesswarren79@gmail.com.