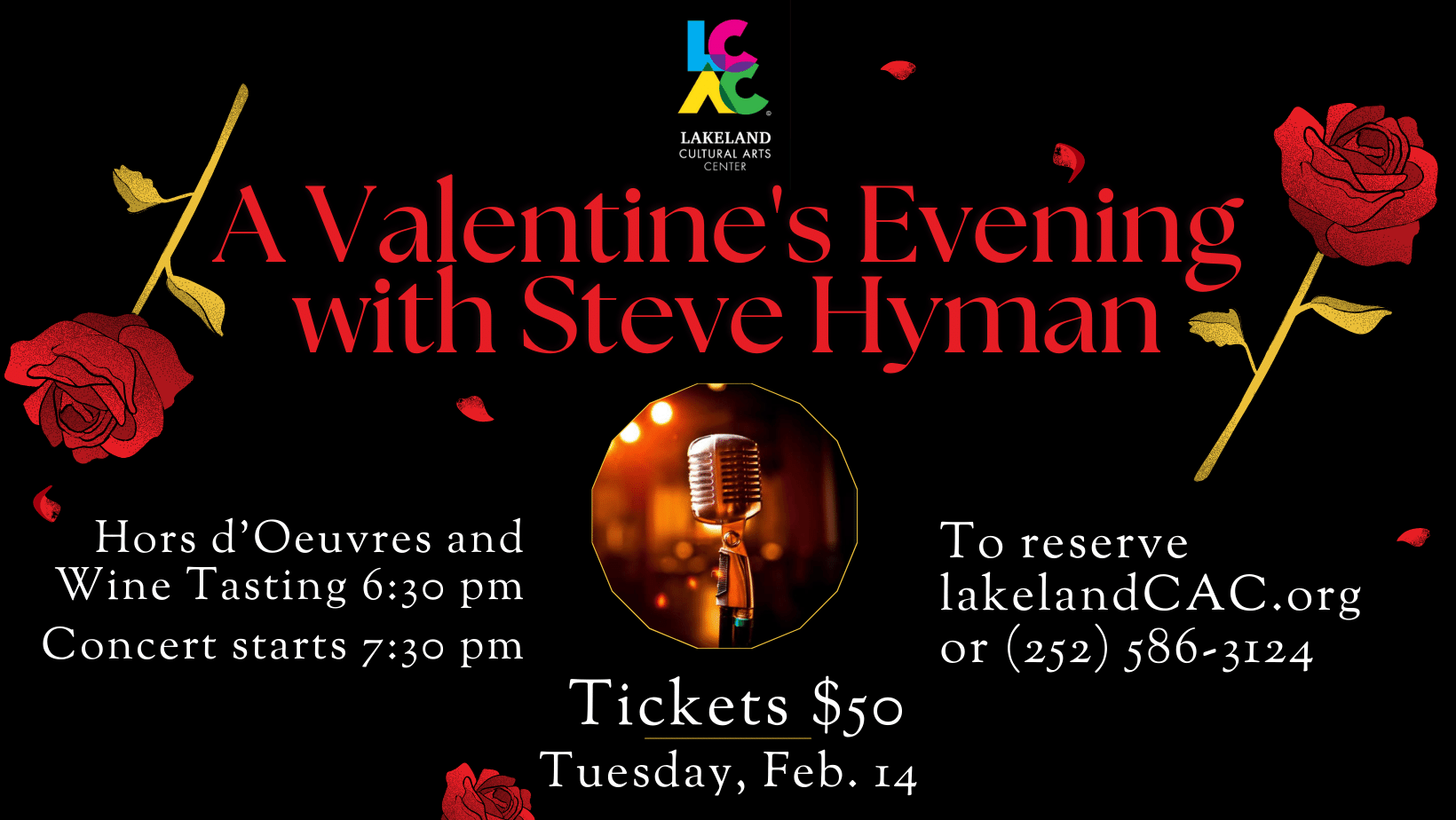 A Valentine's Evening with Steve Hyman
Join the Lakeland Cultural Arts Center for a wonderful dining experience and a show by the incomparable singer, Steve Hyman on Valentine's Day! 💕
Enjoy a wine tasting with six curated wine selections, including a Prosecco, Beaujolais, Cabernet Blanc, Bordeaux, and a red blend. 🍷
Dine on a beautiful spread of heavy hors d'ouevres including charcuterie, pulled pork sliders, curried chicken salad mini sandwiches, pasta salad, caprese bruschetta, and cupcakes by Jenny Cakes at the Lake!
This will be an event to remember! 💓
To order tickets: Call (252) 586-3124 or visit the LCAC website.