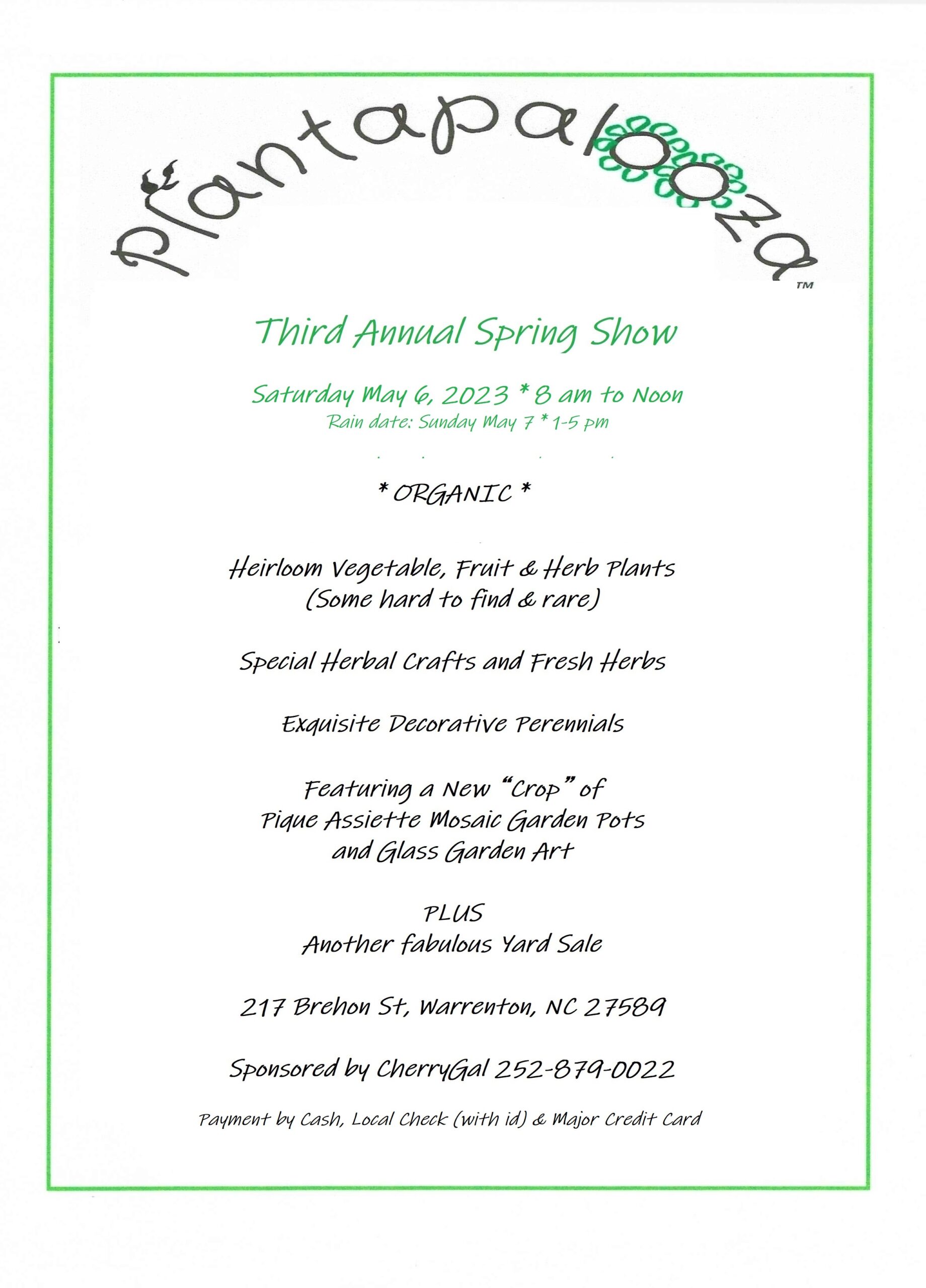 3rd Annual Plantapalooza Spring Show
Plantapalooza Spring Show hosted by CherryGal returns for its third year on Saturday, May 5 in Warrenton, NC.
Special sale of Organic and Heirloom Spring Garden starts including herbs & vegetables, decorative garden and houseplants. Some hard to find or rare varieties. Herbal crafts. Also a new crop of Fit of Pique Mosaic Garden Pots and frames, Vintage Glass Yard Art, and another great Yard Sale!