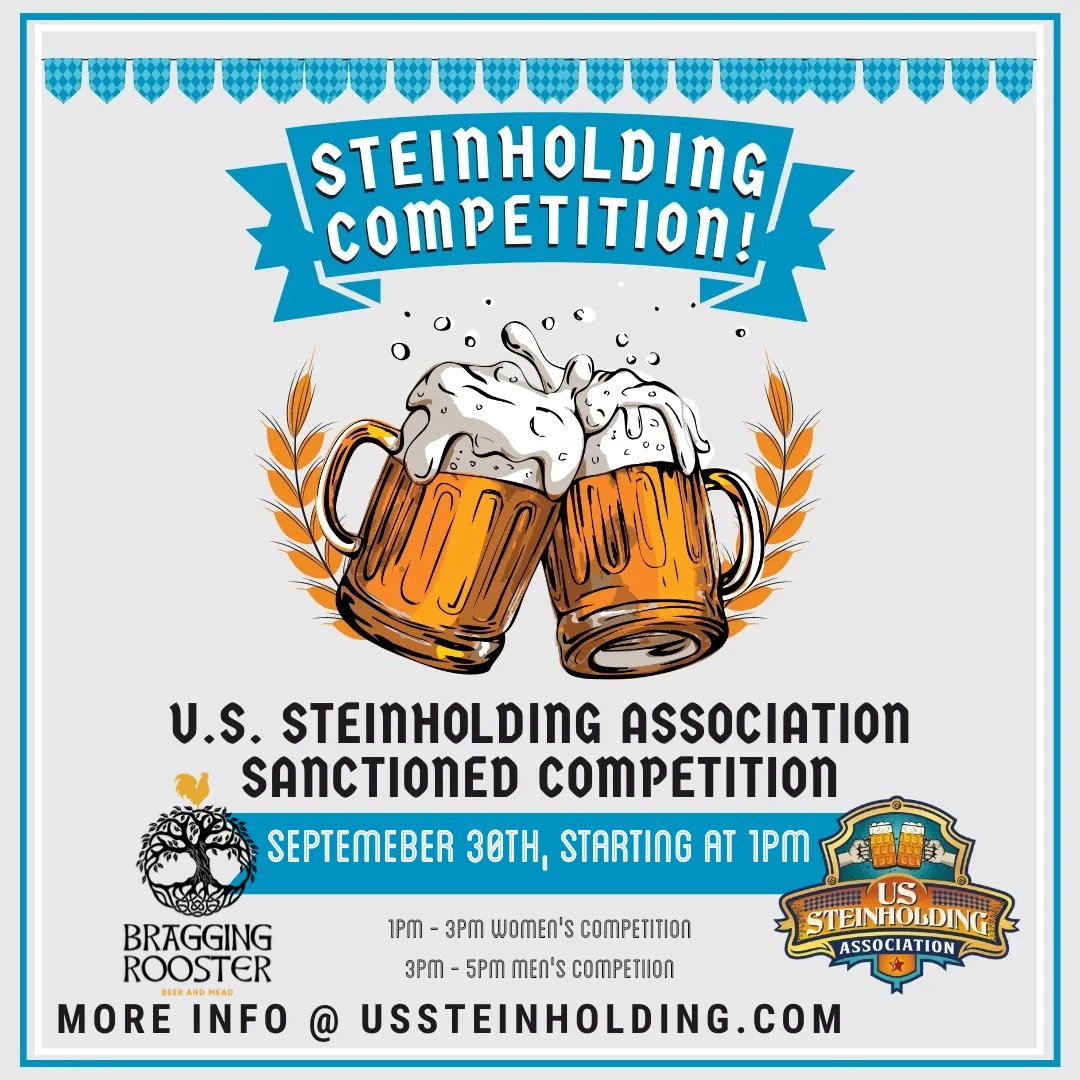 1st Annual Steinholding Competition
Bragging Rooster is officially on the list for the V. S. Steinholding Association Sanctioned Competition! This will be open in a Women's & Men's class. If you aren't familiar with the sport of Steinholding, it's exactly what it sounds like: competitors hold a 1L glass stein filled with liquid, for as long as they can with good form, until there's only one person left holding.
Winners of each class will be invited to represent their qualifying location at the State Finals. The State Finals will be held on October 28th, 2023 in Charlotte NC!
There are more details to come, so make sure to follow our events and also find more information on our website, @ braggingrooster.com
Stay tuned!